/* Required for previews and experiments */ ?>
What We Do
The conflict in Syria has shattered the lives of millions. Singing for Syrians offers a positive way to help some of Syria's most vulnerable through The Hands Up Foundation's aid work. Chaired by our charity co-founder, George Butler, the initiative encourages communities to raise money by holding a musical event. Anything from concerts to carols, gigs to karaoke nights, the list goes on!
We also host our own fundraising events, in particular, a special evening carol concert in London at Christmas.
We have been singing our hearts out since 2014 and have raised just shy of £500,000 for Hands Up so far.
Who We Support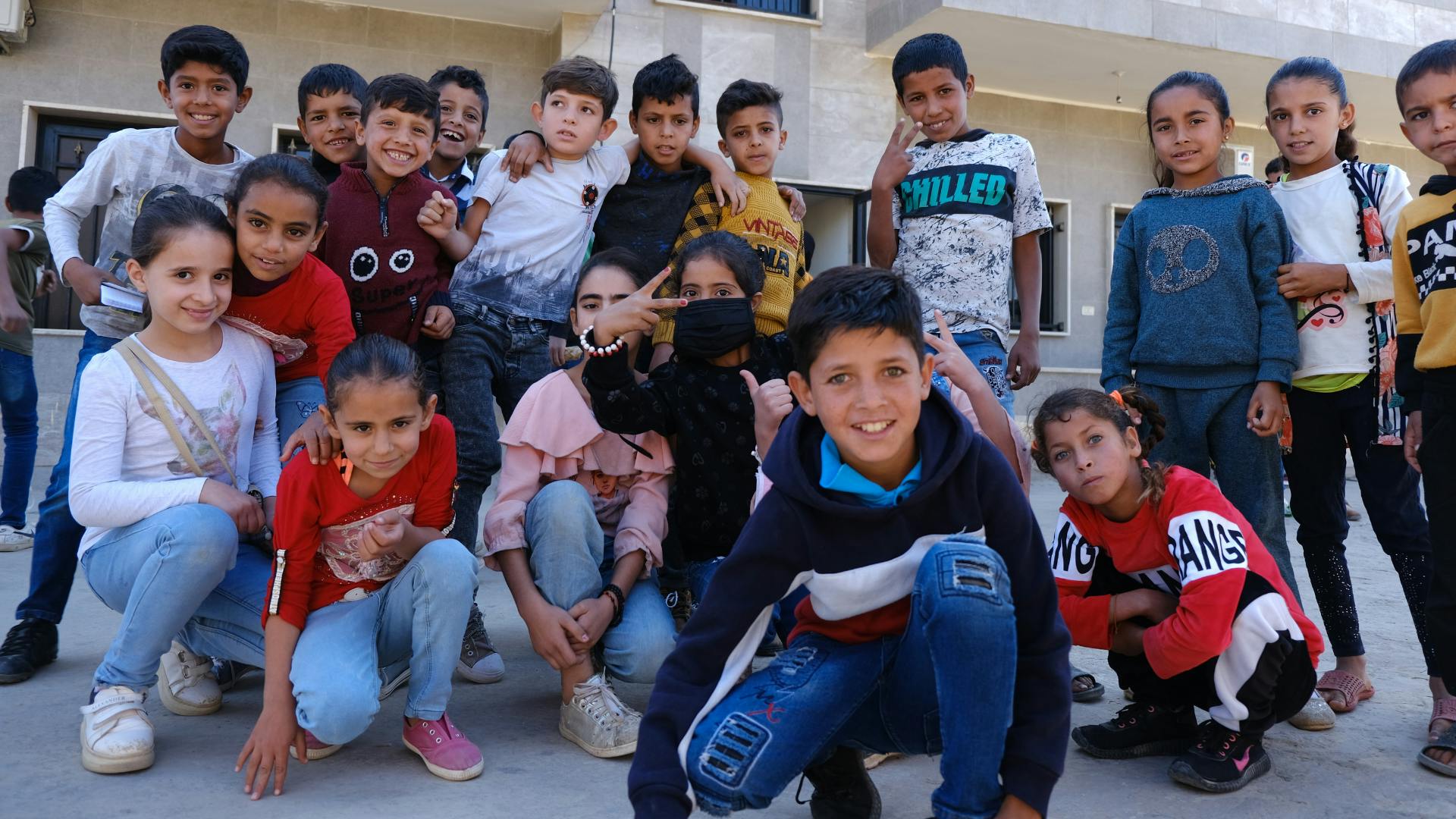 Despite the Syrian conflict reaching its grim ten-year anniversary, Syria continues to fade from the headlines, and the need for aid – exacerbated by the pandemic – continues to be on the rise. A decade of civil war has driven more than half of teaching staff to leave the education system and 70% of medics to flee Syria. We endeavour to bridge these gaps and make sure that the most vulnerable Syrians are not forgotten.
The Hands Up Foundation works directly with local organisations that know the needs and context of their local communities better than anyone. We fund sustainable education and health projects, providing salaries to Syrian doctors and teachers and hope for their local communities.
We're funding a school for 300 Syrian refugee children and a medical clinic in northeast war-torn Syria. To read more about these projects we support please visit www.handsupfoundation.org
Donate
About Us
The Hands Up Foundation began in 2012 when four friends (George, Johnnie, Louisa and Rose) joined together to start hosting Syrian suppers, doing something positive to remind their friends in Syria that they had not been forgotten. Hands Up is inspired by the founders' time in Syria, the people they met and the culture they sang.
Singing for Syrians started in 2014, developed by one of Hands Up's founders, George Butler, with Victoria Prentis MP. Seven years on, it's one of Hands Up's most successful campaigns.
Hands Up's other campaigns include: